Do you have an "impossible" genealogy problem?
---
This mini-course will jump start your progress in solving a maiden-name problem. It's designed to be completed in five days, just 15-minutes per day!
Once you've gone through the course, you can use the concepts on any difficult genealogical research problem.
---
A mini-course designed to help Occasional Genealogists.
4 lessons to fit the time you have (lesson one can be split over two 15-minute sessions for 5 days of progress)
Self-evaluation to identify areas YOU need to improve to find success
Flexible format, print, digital, or in-between---you decide!
Bonus "workbook" section to help you get even more out of the course.
Product Creator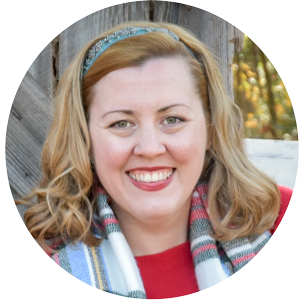 An avid genealogist for almost thirty years, Jennifer has been a professional genealogist since 2005. She first began working as a full-time professional in the Genealogy Department of the Daughters of the American Revolution (DAR). In 2008 she decided to move on to new challenges and left the DAR to start her own company, J.P. Dondero Genealogy.
Jennifer's professional specialties include southern research, genetic genealogy (DNA), and most recently "Occasional Genealogy." In addition to professional research services, she is the author of The Occasional Genealogist, a blog specializing in techniques for genealogists who have to do genealogy in less than ideal (i.e. short) amounts of time.
She is a 2008 graduate of the National Institute on Genealogical Research (NIGR). She has also attended the Institute of Genealogy and Historical Research (IGHR) multiple times since 2005, as well as attending and lecturing at national and local conferences.
Contents
Welcome and Pre-course Homework
Available in days
days after you join
Step 1
Available in days
days after you join
Step 2
Available in days
days after you join