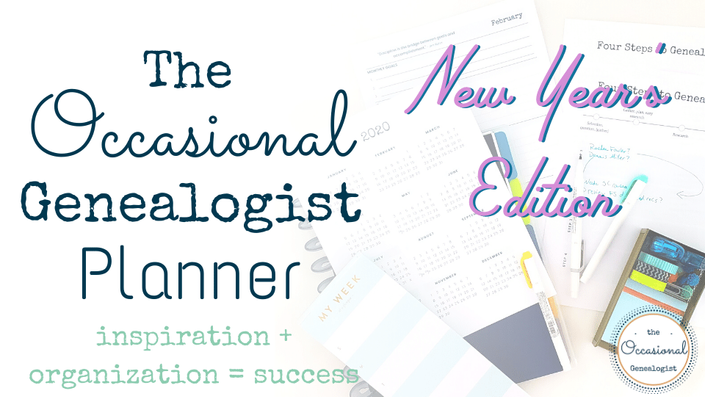 The Occasional Genealogist Planner New Year Edition Bundle
Do you never have enough time for genealogy?
It's always something...
you get interrupted
you forget what records you already found
you can't find the right notes
you get interrupted, again
you forget which website you checked or what names you entered
someone needs something and you have to put aside your research
you squeeze in a bit of research at the end of the day and fall asleep
The list could go on and on! How many of these have happened to you?
You know you need to be better organized, take better notes, improve your skills.
There's just never enough time!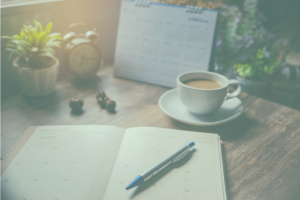 Stop feeling overwhelmed, frustrated, lost, inept, frazzled, or annoyed.
You do have time for genealogy, the type of genealogy you know you need to do. The kind of genealogy you WANT to do.
What is The Occasional Genealogist Planner?
The Planner is part planner, as in a day timer, scheduler, organizer. You know, those things that are a really big pocket calendar (but not as big as a wall calendar). That means it includes pages to "plan" your day/week/month.
It's more than that, though.
Organization + Inspiration
Organization will take your genealogy from lack luster to great. Organizing is not why you got started in genealogy, though. You want to research, you want to find ancestors.
The Occasional Genealogist Planner can help you be organized, like any planner can, but it's so much more than that. I've broken genealogy down into little chunks. This is essential for every Occasional Genealogist. It's why I came up with the concept of "The Occasional Genealogist" in the first place. Genealogy is taught for great big chunks of time, and you don't have that!
With The Occasional Genealogist Planner, you get an organizational tool, but you're also getting the inspiration to kick start your planning. The Planner is flexible to allow you to follow your personal interests and create a plan that works for your research. It includes suggestions of what to do and how to break it into little bits to fit the time you have available, no matter how much time that is.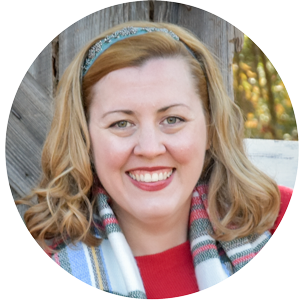 Who am I?
Why would you buy this planner from me?
I'm Jennifer and I'm an Occasional Genealogist. I began my genealogy journey in elementary school. Fast forward almost 30 years and I'm a professional genealogist and have been for over ten years.

Because I started so young, I've probably made every mistake out there and learned the value of following the research process. I've also created a lot of "cheats" when I meant to create "shortcuts."

In 2016 I started taking the concepts I first designed as classes for "Occasional Genealogists" and combined them with my experience as a professional research genealogist and created my blog, The Occasional Genealogist.

This was in the midst of my most occasional season of being an Occasional Genealogist, ever. I had two children under the age of five and my own business to run. Because I was even shorter on time than ever before, I really started thinking about what I needed to do more genealogy. And it couldn't be just any genealogy, it needed to be GREAT genealogy.

I wanted to achieve results like I did for the few years I wasn't an Occasional Genealogist. Searching sites on the Internet can be fun and a mental break, but without following the research process, results are limited. What would it take to do great genealogy in my excessively limited free time?

So why would you buy this planner from me? The concepts behind the Planner have been tested by me, "in the field." I'm an Occasional Genealogist and these are the concepts that result in me doing more GREAT genealogy, despite the interruptions.

I want you to do great genealogy. I know being a genealogist doesn't mean you have loads of free time. You might have very little free time. Even if you have a decent amount of time for genealogy, life will happen, interruptions happen.

The Occasional Genealogist Planner is meant to help you do great genealogy, despite the interruptions. It'll do this with a simple formula.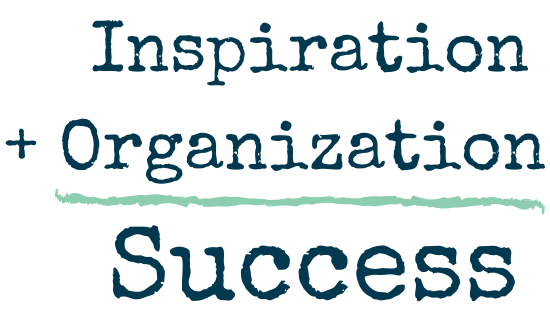 What's Included
Printable PDF planner pages. That is, a printable, dated, weekly goal planner for February 2020 to April 2020. Plus an undated daily planner page and goal setting worksheets. This is why it's a "planner" plus part of the "organization" part of our equation.
Genealogy project simplified and DNA project simplified. These are core "inspiration" items if you want to break down one of the two most common types of genealogy goals.
Checklists & Processes. These are rotating core "inspiration" items. Each edition of the Planner will include a different combination of checklists and/or processes to help you get started faster.
Monthly genealogy inspiration. Each month has a different theme to give you a variety of ideas for types of genealogy goals. These themes are also tied into general genealogy whenever possible in case that month isn't an area you need to focus on right now. For example, March is Women's History Month. You may be focusing on finding information about a man and not want to split your focus. The techniques used to find women can be applied to any difficult problem.
A small selection of worksheets. This gives you choices without overwhelm and can help you focus on one part of research or improving a skill. These are an "inspiration" option.
Motivation. The monthly topics are "dripped" out meaning you can not access them until the first of each month. This gives you a reason to come back to the Planner instead of binging on its contents and then forgetting it exists. Binging and forgetting is what happens to most online memberships, courses, or materials despite the users' best intentions. The Planner is built to help support your resolution to do more genealogy.
NEW! The Planner now includes an add-on about planning and organizing topics not related to genealogy. You have a life outside of genealogy, whether you want to or not. If you want to do more genealogy, sometimes you need to organize or optimize something you have to do in your life instead of just organizing your genealogy. This new section includes a growing selection of topics to help you find more time for genealogy by saving time in the rest of your life.
A discount on the next edition of the Planner.
Additionally, the Planner can be your organizational hub. Because this is a printable Planner, you assemble it the way that works best for you. This means you can include other items or add the Planner into a whole-life planner you're already using. Whether you prefer loose leaf, 3-ring, or disc-bound, you can keep the Planner together AND add in the project you're focusing on right now!
Click on the items below to see what's included with the Planner and the add-on.
These two items are only available in this bundle, they cannot be purchased separately.
The Occasional Genealogist Planner is...
It's a Planner where you can plan/schedule your time.
It's bite-size inspiration.
It's inspiration for new skills.
It's a place to organize what you're working on.
It's a resource to make time for what you want to do in life.