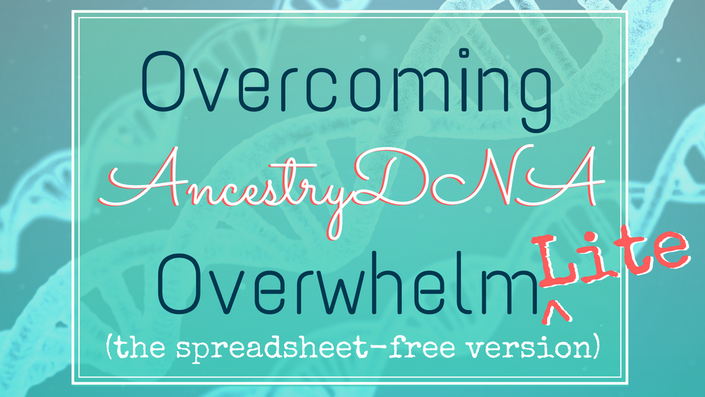 Overcoming DNA Overwhelm Lite: The Spreadsheet-free Version
Learn to Manage the Overwhelming Number of Matches and Achieve YOUR Goal
Check out the preview lessons below.
Testing at AncestryDNA often leaves people feeling overwhelmed due to the large number of matches. This course will help you manage your matches and focus on which are important for YOUR chosen goal.
Overcome your overwhelm, use DNA to further your genealogy.
The "Lite" version is a great first step for those who don't want to use a spreadsheet or aren't sure they want to commit to the full course. It doesn't include all the same lectures but includes the core concept (the "four buckets technique") and a selection of getting started and going further sessions. You can also apply most of the cost of this course towards an "upgrade" to the full course if you decide you need more than just the "lite" version. Why wait? Overcome your overwhelm, today!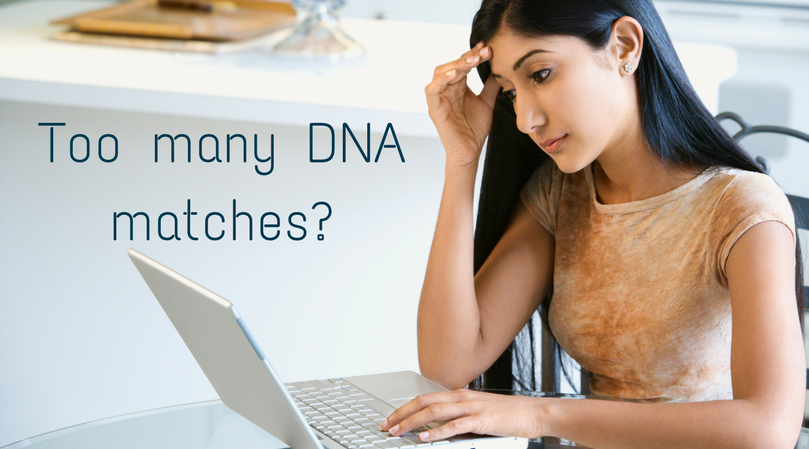 Have you tested at AncestryDNA but feel overwhelmed because you have so many matches?
Are you unsure what to do with your AncestryDNA results?
Do you wonder which matches are important to the genealogy goal you have in mind?
Overcoming AncestryDNA Overwhelm will help you conquer your feelings of overwhelm and FOCUS on the matches that can help you achieve YOUR goal.

Don't rely on a computer algorithm to tell you which matches are important. There are simple steps you can take, in any amount of available time, that will help you identify the matches related to your goal. If you don't have a specific goal in mind, this technique can help you decide exactly what you'll do next (and usually suggests at least a broad goal you'll want to work on).
Product Creator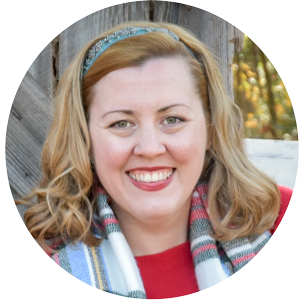 An avid genealogist for almost thirty years, Jennifer has been a professional genealogist since 2005. She first began working as a full-time professional in the Genealogy Department of the Daughters of the American Revolution (DAR). In 2008 she decided to move on to new challenges and left the DAR to start her own company, J.P. Dondero Genealogy.
Jennifer's professional specialties include southern research, genetic genealogy (DNA), and most recently "Occasional Genealogy." In addition to professional research services, she is the author of The Occasional Genealogist, a blog specializing in techniques for genealogists who have to do genealogy in less than ideal (i.e. short) amounts of time.
She is a 2008 graduate of the National Institute on Genealogical Research (NIGR). She has also attended the Institute of Genealogy and Historical Research (IGHR) multiple times since 2005, as well as attending and lecturing at national and local conferences.
Why I created this course
Just like you, I'm a busy person who happens to love genealogy. I never get to spend enough time doing genealogy and in particular, I rarely have time for in-depth DNA analysis. You might not be interested in in-depth analysis but I bet you'd like to achieve some results from the AncestryDNA test you took.
Regardless of "why" you want results from your AncestryDNA matches, this technique can help. I created it for myself, so I could decide which matches to focus on for different projects in my personal research. I then started applying it to results for my clients. The results were amazing!
In my personal research, I had discovered over a dozen matches that Ancestry.com trees showed shared one ancestor (that number has now grown to over three dozen matches who share that one ancestor). Yet I couldn't find ANYONE that showed that ancestor in the few trees available on other sites.
The problem wasn't the matches weren't there, the problem was I couldn't identify them. I needed to do more in-depth analysis to figure out what was going on. That meant I needed tools not available through AncestryDNA.
I tried contacting those dozen matches but only got a few responses. I still didn't have enough matches (transferred to other sites) to help with what I needed. I had the same problem with other projects where I could identify matches of interest from their trees on Ancestry.com, but I didn't have enough people on the sites with the tools I needed.
I felt overwhelmed.
I had so many AncestryDNA matches, and multiple projects I was interested in. I needed a way to focus on the matches related to ONE project at a time. And I didn't have a lot of free time to do this in.
I created this technique to help me identify which branch of my family tree matches were most likely to belong to. But there's a catch. My family is all southern. We're related to ourselves in multiple ways! I needed something more precise than just looking at the shared matches. That wasn't telling me a lot since I often had shared matches that I believed came from different branches of my tree.
My technique had to point me in the right direction but it couldn't lead me down the wrong path, which can happen when you only rely on a family tree.
Once I found success using this technique for my own family, I tried it for a client's project. In this case, the grandparents on one side of the testee's tree were unknown. We didn't want to spend time focusing on AncestryDNA matches for the known grandparents. That's pretty easy when the match has a tree. But very few matches did.
Once again, this technique helped focus the project on specific tests and helped overcome the overwhelm of so many matches.
With this technique you'll decide what is important to focus on. You can choose to ignore some matches while you focus on others. You aren't governed by the "importance" determined by a computer and you will have a new way to keep track of your progress, a great way to overcome overwhelm!
FAQs about this course
I'm only interested in my ethnicity results, how will this course help me?
It won't. This course is about genetic genealogy, or doing genealogy using DNA as a tool. This course has nothing to do with ethnicity estimates at all.
Is this course only for AncestryDNA results?
Yes. Other testing companies and sites provide segment data you can use for far more precise results as well as providing other tools that achieve similar results. This concept can be used for results from other sites but the exact process isn't necessary since you have additional information available.
Do I have to have already tested at AncestryDNA to understand this course?
It is helpful to already have results at AncestryDNA as you'll be able to go in and try out everything you are taught. However, there are a number of "starter" steps you can take right now if you've taken your test (or have an Ancestry.com account) and are just waiting on your results.
Do I need to spend a lot of time on this technique for results?
That's not a "yes" or "no" answer. It will take time to get results. However, that time might be in one large chunk or in lots of smaller amounts of time.
When I created this technique for myself, I started seeing results the first day, but I had spent several hours working on setting everything up. I was very familiar with doing genetic genealogy, and had already started identifying groups of some ancestors, I just had to take it further. Also, I obviously used a method I was comfortable with---spreadsheets.
The "Lite" version teaches an alternative way to use this technique without spreadsheets. For me, not using a spreadsheet takes longer to see the same results. Most likely, it will take you several hours, at the minimum, to start seeing results if you don't use spreadsheets. Keep in mind, if you aren't comfortable using a spreadsheet, this is likely faster than fighting with a spreadsheet, it's just slower than my experience. Everyone's experience will be different, anyway.
Your comfort level using AncestryDNA has a lot to do with how long results will take, just as how fast you type will make a difference!
You don't have to give this technique large chunks of time. The lite version includes a section on the difference in using a spreadsheet, or not, as it relates to the time required to successfully use the technique. If you aren't sure if you want to use a spreadsheet, this section can help you decide if "speed" is a relevant factor for you.
I'm an adoptee, will this technique work for me?

If you have been using AncestryDNA for long enough that you have specific matches you are interested in, this technique should work for you just like for anyone else. If you are new to AncestryDNA or have no leads, I'm not sure how clear your "next steps" will be. You will still get the equivalent of "branches" your matches belong to, but these will be harder to identify and define if you have nothing to guide you (such as your own family tree or specific matches you are interested in). Non-adoptees who haven't created their family tree (i.e. they don't have information written down or don't know anyone beyond their grandparents) will have similar issues.
My heritage is Ashkenazi Jewish, will this technique work for me?
I am not sure. This is one area it's difficult for me to be sure of the results. If only one grandparent (or less) is Ashkenazi Jewish, you shouldn't have a problem. However, this technique isn't going to give you amazing results on that one branch as it isn't designed to help at that level --- for anyone. If you have more than 1/4 Ashkenazi heritage, I'm not sure if this will help as that's not a population I've personally worked with.
If you descend from another endogamous population, your results may vary. As I mentioned, my entire family is southern (and more specifically, we're all from Georgia so we're closer related than some families, and less than others). Some people define southern as an endogamous population and others don't. This technique absolutely helped me deal with matches where there were multiple marriages between different branches (either where my ancestors were cousins or where the match's ancestors were cousins or both). However, my family situation is no where near as extreme as an isolated endogamous population. At what point this technique won't work because ancestors are too interrelated, I don't know, yet.
Do I need to have done genealogy research for this course to help me?
Well... As with my answer about being adopted, having a family tree to guide you is helpful. However, this technique doesn't require a huge family tree. You'll learn in the course how this technique is limited (what the limitations are because of the limited tools provided by AncestryDNA).
That means most people could easily create a family tree that would help them. If you can draw a family tree through your great-grandparents, especially if you know where they are from, that will usually get you started. This is information you can often get from family members, no research required.
Will this course help with my more distant ancestors?
This course and the technique it teaches is limited to the same constraints as autosomal DNA (atDNA). You didn't inherit DNA from every distant ancestor so this technique can't help with more than you inherited. Additionally, in-depth analysis is usually required to achieve results related to your more distant ancestors and that isn't possible only using AncestryDNA.
This course can help you focus on certain DNA matches that fit criteria you define, but it's not possible to say how "distant" the related ancestors will be. For some people, they will only be able to tell which grandparent the match should be related to, other people will be able to identify groups of matches several more generations back. It depends on your DNA and who has tested, just like atDNA in general.
What does it mean that "most" of the cost of this course can be applied towards the full course when it's available?
Everyone who enrolls in the "lite" version of the course can take $35 off the current cost of the full course, regardless of what you paid for the lite version. The full course is not always available to purchase, the cart only "opens" about twice a year. As a student in this course, you'll get an email to let you know when the full course is available and how to get your discount.The best part? The full course is usually available at a discounted price when the cart first opens. You get $35 off that price, allowing you to take advantage of any sale on both the lite and full version.
What's included with the "Lite" version.
Four section course (see curriculum below for the list of lectures and samples).
Subscription to The Occasional Genealogist Newsletter.
$35 off the price of the full course when it is available.
Contents
Section 1: Introduction
Available in days
days after you join
Section 3: The Four Buckets Technique
Available in days
days after you join
Frequently Asked Questions
When does the course start and finish?
The course starts now and never ends! It is a completely self-paced online course - you decide when you start and when you finish.
How long do I have access to the course?
How does lifetime access sound? After enrolling, you have unlimited access to this course for as long as you like - across any and all devices you own.
What if I am unhappy with the course?
We would never want you to be unhappy! If you are unsatisfied with your purchase, contact us in the first 30 days and we will give you a full refund.