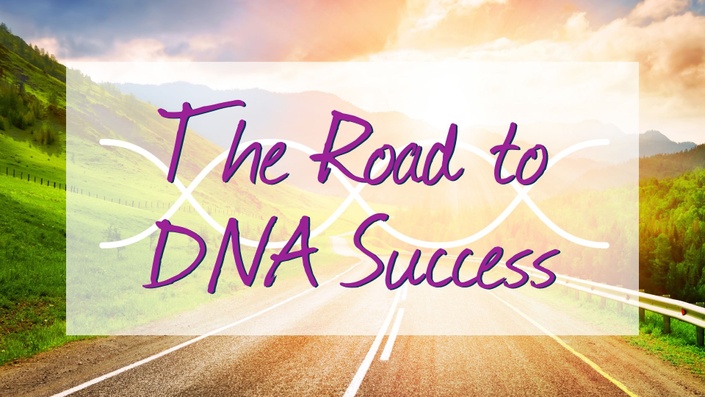 The Road to DNA Success (free)
Get on the Road with easy tasks that will help you untangle the branches of your DNA tree.
Did you take a DNA test just to give the testing company money?
Or do you want to find some new ancestors?
Is genetic genealogy not living up to the hype for you?
Have you gotten side-tracked, overwhelmed, or just lost?
Frustrated with the lack of public trees for your matches?

Struggling because DNA matches don't respond?

Overwhelmed with so many matches?
Take one step today to stop relying on your matches, stop feeling overwhelmed, and start untangling the branches of your DNA tree.
Before you can succeed using DNA for your family history, you have to take the first step to even get on the Road to DNA Success.
That first step can be easy and accomplished today!
Get on the Road to DNA Success today and you'll find it's just one step at a time.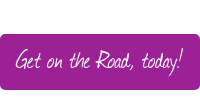 How can getting on The Road to DNA Success help you?
Allison R. signed up and the next day, she sent this...
I just started "The Road to DNA Success" yesterday and between that and DNA week it has already helped me so much. Especially when it comes to organizing all those matches. I LOVE your bucket system! I had used every color dot I had until I ran out and had started using the notes feature as "dots". Your system just makes so much more sense and simplifies something that I was making more complicated than it had to be. I look forward to learning more as I explore more of your courses!
Thank you so very much!
Contents
1: Get on the Road
Available in days
days after you join
2: The DNA Analysis Worksheet
Available in days
days after you join
3: Analyze Your Way to Success
Available in days
days after you join
Genealogy is supposed to be fun!
Genetic genealogy should be an adventure.
Get rid of your feelings of overwhelm, disgust, frustration, and failure.
With quick easy steps to get you started, you'll find the Road to DNA Success faster and easier than you thought.
You'll have the tools, resources, and instructions you need to work with your results without needing more public trees or responses from your matches.
Get on the Road to DNA Success, today!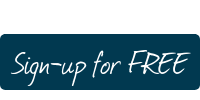 Frequently Asked Questions
Who is this program for?
This program is designed for genealogists, people who have some knowledge of how to research their family history. It's best for those who have attempted to use their DNA matches to identify new ancestors. You don't have to have been successful but the program does not include click-by-click instructions for those opening their results the first time.
Will this help with my AncestryDNA results?
This program is designed with AncestryDNA results in mind. AncestryDNA is the largest (US) testing company at this time but lacks some of the tools needed to prove your genetic ancestors. This program is designed to help you get more from your AncestryDNA results even though those tools are missing.
I'm adopted. Can this program help me?
These steps can be used by anyone however the program is written as if you have some family history to start with. Since this is a free program, what do you have to lose? If you haven't already, though, I recommend seeking the online groups specifically for helping adoptees with genetic genealogy. They will have suggestions specifically for adoptees.
Will this program help me use my ethnicity results?
No. This program does not involve your ethnicity results at all. It is to help you work towards the skills needed to identify new ancestors using your list of matches.
Can this program help me with my results from 23andMe, MyHeritageDNA, FTDNA, etc.?
Yes. This program can be used with DNA results from any company however due to the growing number of genetic genealogy testing companies, the instructions are aimed at AncestryDNA results. The concepts apply to any testing company's results but the phrasing used may be specific to AncestryDNA meaning you will need to figure out where the equivalent information is and what it is called.
Is this program only for Americans?
This program can be used by anyone. Your nationality shouldn't affect how the program works for you. However, I'm American and I have no recent immigrants in my family so my experience with DNA is U.S.-centric. This obviously affects how the program is designed.
What's the difference between the paid "Deluxe" version and this free version?
The Deluxe version provides additional instructions including videos for those who need more help. There is no difference in the content, just in the amount of detail provided.
Product Creator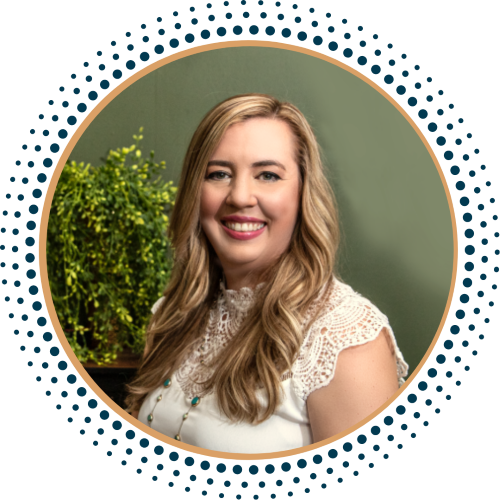 An avid genealogist for over thirty years, Jennifer has been a professional genealogist since 2005. She first began working as a full-time professional in the Genealogy Department of the Daughters of the American Revolution (DAR). In 2008 she decided to move on to new challenges and left the DAR to start her own company.
Jennifer's professional specialties include southern research, genetic genealogy (DNA), and most recently "Occasional Genealogy." In addition to professional research services offered through her company Southern Cipher DNA & Genealogy, LLC, she is the author of The Occasional Genealogist, a blog specializing in techniques for genealogists who have to do genealogy in less than ideal (i.e. short) amounts of time.
She is a 2008 graduate of the National Institute on Genealogical Research (NIGR). She has also attended the Institute of Genealogy and Historical Research (IGHR) multiple times since 2005, as well as attending and lecturing at national and local conferences.